Layout & Design ⁄ We know kitchens and we understand budgets
Our Process
Commercial Kitchen Supply has clients with all budget ranges. We understand that kitchen equipment is costly and our whole team will work with you to ensure that you get the maximum value out of your investment.
An efficient kitchen design is one of the most critical steps in stretching your budget dollars. Every square foot of your kitchen has a cost and the space needs to be maximized. Our experienced team will help you integrate your equipment, food prep, dishwashing,and storage areas into an organized and cohesive whole. In designing your kitchen we will work hand-in-hand with your architect and contractor to make sure your kitchen is in compliance with local building and health department codes. We also want to lay out your facility efficiently so you and your staff are always close to what you need.
Whether you are building a million dollar multi-use facility, a kiosk in a mall, or remodeling an existing kitchen we have the experience to help you design the perfect kitchen space.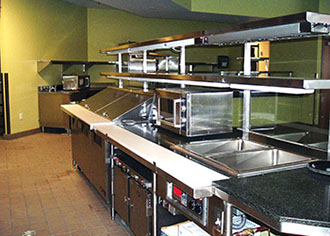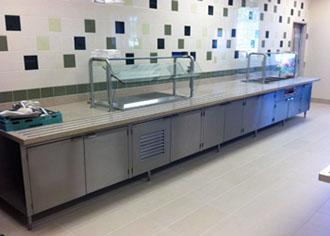 From the Team:
Commercial Kitchen Supply is an industry leader in innovation and service. We are dedicated to providing timely and reasonably priced service.

Jaime Larsen